UNACCOMPANIED RIDE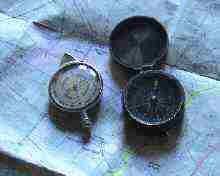 You will ride unaccompanied but supplied with large scale maps that have your daily route marked, together with a written explanation of the pathways to help you in difficult situations.
In your saddle-bags you carry a picnic lunch, provided at your departure each morning (except for the "Château de Buros" ride), and some personal effects.
Each day your luggage will be transferred, by car, to your new lodgings.
All you have to do is relax and enjoy the peace and quiet of the Armagnac countryside.

It's up to you to manage your horse, organise your rest time, set your pace and finish the holiday, horse and rider, in top form.
Each night Evelien will be on hand to help and advise you.
Your will be responsible for your horse's daily care, and the feeding and watering routine.
Requierements for an unaccompanied ride
A minimum of two riders (for safety).
Have a good level of horsemanship.
To know how to read and interpret maps in the field. Pathways are not always signposted, and so you must rely on your map-reading skills.
To have some experience in riding on horse.
To speak some French.
To carry compass, knife and mobile phone.
We reserve the right to accompany you on rides
in cases of bad management of horses or a serious route error.
www.horse-trek.com - EN ARMAGNAC - YEAR - EN TENAREZE - www.horse-trek.com